Parent/Principal Meetings
"Parent Night with the Principal" meetings are held from 6-7 p.m. on designated evenings throughout the school year. The meetings are designed to give parents insight to large scale events going on within the school building. Unless otherwise specified, the meeting place will be in the Idea Center (Library).
Upcoming Parent Night with the Principal Meetings:
November 22, 2016 - Strategic Planning Session: Getting the Most of your child's high school education.
The focus of this presentation will be on planning for courses and assessments. Including those both within and external of the school district.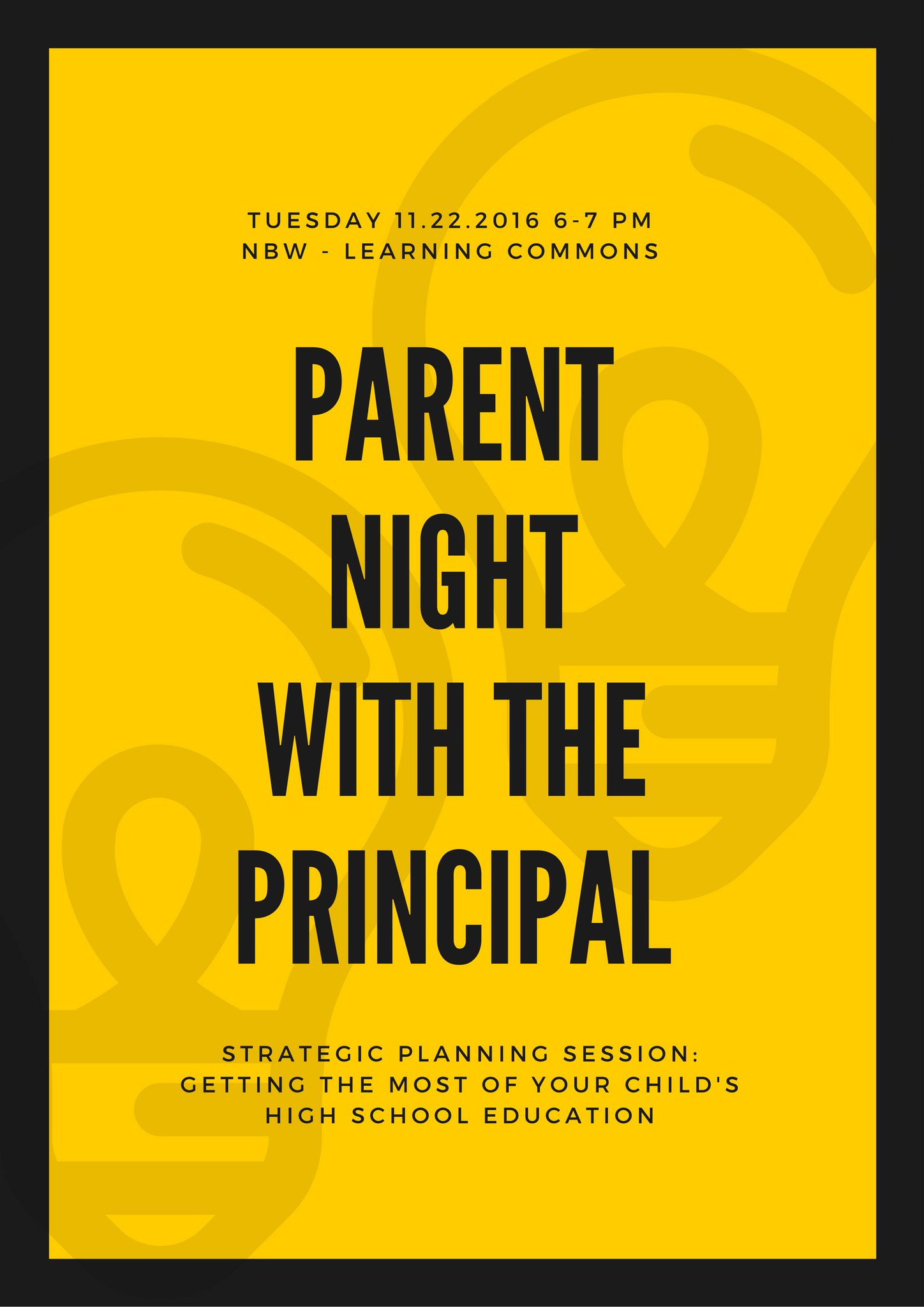 February 14, 2017
April 11, 2017
May 16, 2017
*Dates are subject to change, please check announcements as the date approaches.
For topic requests, please email Donna Krohn, donna.krohn@nbexcellence.org
We hope to see you there!
West Middle / High School
18695 W. Cleveland Ave, New Berlin, WI 53146
Phone: (262) 789-6400
Fax: (262) 789-6442
Attendance: (262) 789-6410
© 2017 School District of New Berlin. All Rights Reserved.